NEW YORK, New York - Concern about the spreading of Covid-19 across China kept investors on edge Monday, with all the major U.S. indices joining with global markets to fall sharply.
Protests have begun emerging in a number of cities in China as people take to the streets to demonstrate against lockdowns and other restrictions.
"When you look at Apple not being able to fulfill the orders for their iPhone because the factories in China are shut down, I think that's a perfect example of how something in one country can affect somewhere else," said Victoria Fernandez, chief market strategist at Crossmark Global Investments.
"It just has a ripple effect through the global economy when you have something as large as the Chinese economy shutting down."
The Dow Jones industrials tumbled 497.57 points or 1.45 percent to 33,8240.46.
The Nasdaq Composite shed 176.86 points or 1.58 percent to 11,049.50.
The Standard and Poor's 500 dropped 62.18 points or 1.54 percent to 3,963.94.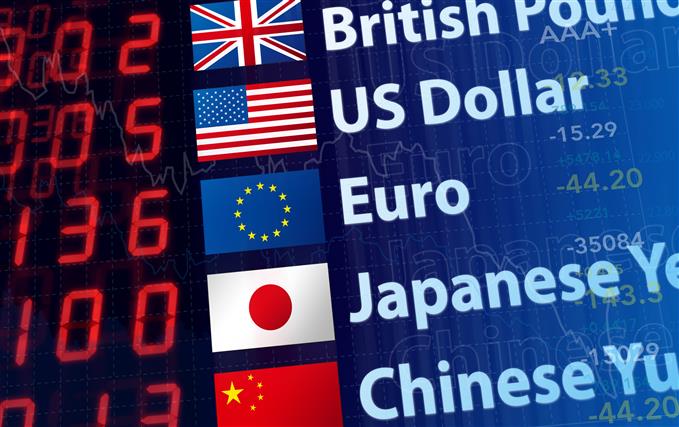 On foreign exchange markets, the U.S. dollar rebounded, pushing the British pound down to 1.1953 by the New York close Monday. The euro crumbled to 1.0337. The Japanese yen was only slightly lower at 138.88. The Swiss franc eased to 0.9493.
The Canadian dollar slid to 1.3494. The Australian dollar was sharply lower at 0.6651. The New Zealand dollar fell to 0.6162.
On overseas equity markets, the Dax in Germany lost 1.01 percent. In Paris, France, the CAC 40 dropped 0.70 percent. London's FTSE 100 was down 0.17 percent.
South Korea's Kospi Composite tumbled 34.93 points or 1.43 percent to 2,409.93.
In New Zealand, the S&P/NZX 50 declined 74.25 points or 0.65 percent to 11,308.31.
The Australian All Ordinaries retreated 29.00 points or 0.39 percent to 7,418.60.
In Japan, the Nikkei 225 lost 120.20 points or 0.42 percent to 28,162.83.
The Hang Seng in Hong Kong ended down 275.64 points or 1.57 percent at 17,297.94. The key index at one stage was down more than 4 percent.
China's Shanghai Composite dropped 23.14 points or 0.75 percent to 3,078.55.